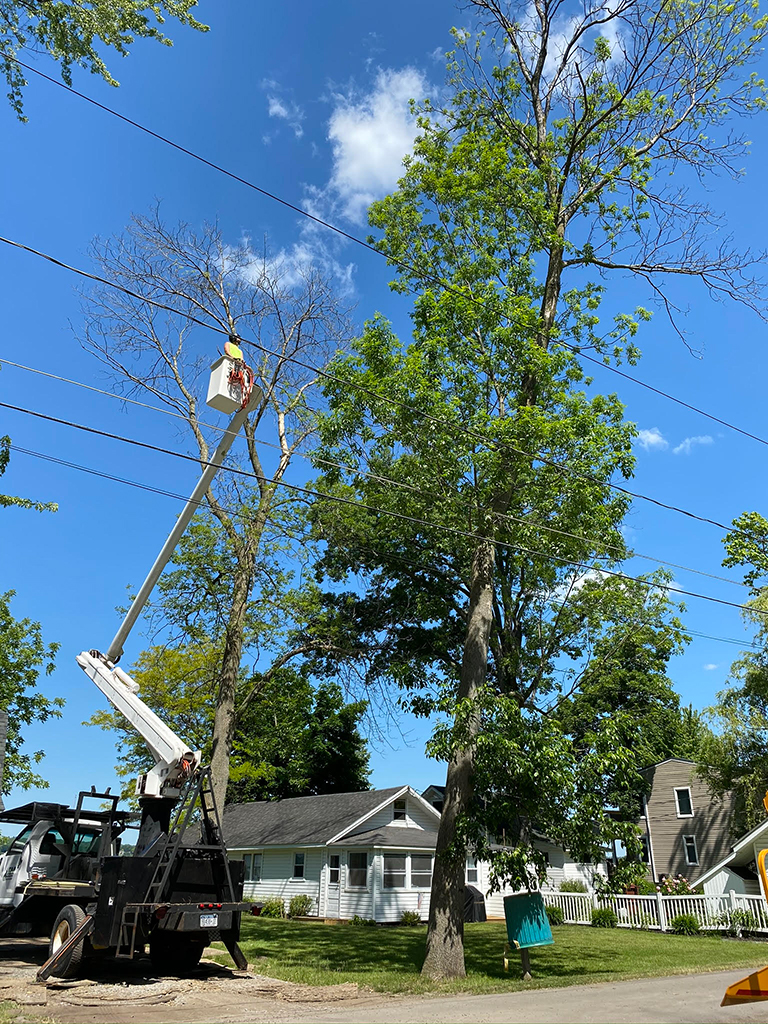 TREE TRIMMING, REMOVAL AND MORE
IN VICTOR, NY
Business and homeowners throughout Victor, NY have counted on RM Tree Service for tree trimming, removal and more for over 15 years. Our team has been thoroughly trained on best practices for maintaining and removing trees and stumps, so you can rest assured that we'll take care of your tree-related concerns without leaving a huge mess behind. Whether you need trees trimmed to remove any gnarly branches or trees that have fallen over after a storm removed right away, we're here to give you the expert service you deserve at a reasonable price.
Tree Removal

Tree Trimming

Stump Grinding and Removal

Land Clearing

24-hour emergency tree services

Tree Cabling

Tree Replanting

Firewood

Snow Removal
To request service in the Finger Lakes, call us at 585-944-6331.
TREE REMOVAL AND TRIMMING
We Guarantee Our Work
RM Tree Service in Canandaigua, New York, specializes in tree removal jobs of all sizes and complexities. Whether you have a single problem tree or many trees that require removal, our experienced tree professionals can get the job done efficiently and with a total commitment to safety.
24-HOUR EMERGENCY SERVICE
Whether you have an emergency, a single problem tree that needs removed, or an entire area that must be cleared, call RM Tree Service today for 24-hour service throughout Geneva, Victor, Phelps and surrounding towns throughout the Finger Lakes area at 585-944-6331.
RM Tree Service provides tree-related services in
Ontario,
Wayne and Southern Monroe counties,
Including the following cities:
| | | |
| --- | --- | --- |
| Henrietta | Ontario | Newark |
| Pittsford | Williamsport | Victor |
| Fairport | Marion | Manchester |
| East Rochester | Macedon | Shortsville |
| Penfield | Palmyra | Canandaigua |
| Geneva | Port Byron | Farmington |
| Clifton Springs | Sodus | Phelps |